After you have received the keys to the rental car and before leaving for the long-awaited trip, there are some checks that you should perform. This list can save a lot of time when returning the car and help you enjoy a stress-free trip.
A few important steps before setting off on the road with a rental car
Check the rented car
First of all, carefully check the car, both inside and outside, to check for possible damages. Although the rental company will provide you with a report on the condition of the car, you may discover that it did not contain a previous problem. If you discover any additional damage that is not listed in the report, be sure to notify the person who rented your car. Ask to update the report to accurately reflect the condition of the car. It is the most valid reason not to pay for damages that you did not cause.
Take a photo of the car before you leave, so that you have proof of the car's condition right from the beginning of the rental. In addition to checking the general body of the car, it tests the headlights, indicators and seat belts. If you drive in winter, make sure that the car is equipped with the correct tires.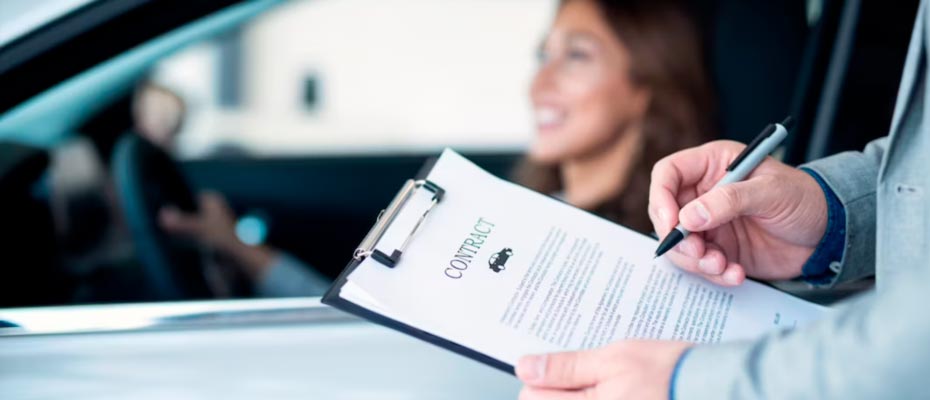 fuel
If you were not informed by the rental company whether the rented car requires gasoline or diesel, open the fuel cap and check. Write down the amount of fuel in the car to make sure it matches the fuel policy. Consider where the nearest gas station is. This way you will know where you can fill up before handing over the car.
Make yourself confortable
This is one of the easiest steps to get through quickly. However, it is one of the most important to make time for. Adjust the mirrors, find out where all the controls are and how they work. You don't want to be surprised and not know how to operate the windshield wipers. Other simple things like figuring out how to open the fuel cap and trunk. Every car is different. If you are not sure about something, ask a staff member. It is better to be confident in the rental car before starting the journey than to panic in the middle of the trip.
Plan your trip with a rental car
Plan your route before you leave. Road connections from airports are often confusing. The streets in the city center are crowded, so it's easy to feel overwhelmed. Read also some tricks related to planning and saving money when planning a vacation with the family.
Keep contact information handy
Write down the information of the car rental company (phone number and location). Keep them, as well as the car's documents in the glove compartment, so that they are easily accessible if you need them.
be inspired choose one of our quality cars.
Rent a car Cluj services at the best prices