Summer is already here, and if you have kids, that probably means complicated summertime plans. But it could also mean time for a family vacation. Trips that take all family members away from their routines. Parents at work and household responsibilities, children at school and homework. A vacation can be an enjoyable experience for the family and gives each member a chance to see new places.
But taking the whole family on vacation can be expensive. Consider airfare, hotels or guest houses, even campsites, plus food. But taking the whole family on vacation can be expensive. Consider airfare, hotels or B&Bs, even campsites, plus food.
Fortunately, there are plenty of ways to take family trips without racking up credit card debt or even overspending. Take advantage of some of the following tips to have a fun summer trip without spending a lot of money.
Flexible Schedule
If you can make a flexible travel schedule work, you'll save a lot on airfare and lodging. Plan a vacation for a mid-week stay rather than one that spans a weekend. Compare the costs for a stay that starts a day or two earlier or ends a day or two later than you originally planned. The savings can be considerable.
Stay outside of town
You can often save a lot of money by staying a little outside the center of a city with all the tourist attractions and then taking public transport or traveling to see the sites. These choices can also give you a quieter place at night and give you a chance to see a side of a city you might not otherwise visit. And, traveling downtown on public transportation can be part of the fun.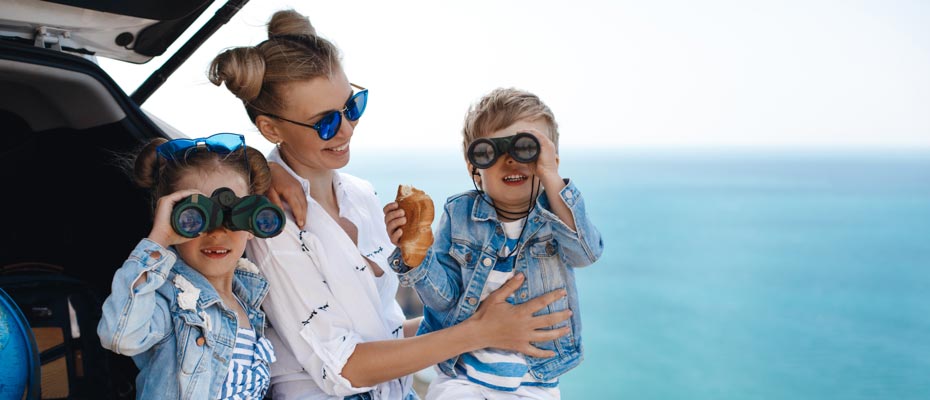 Where to look for deals
Lots of airlines, hotels, and other travel companies have offers through social media, newsletters, and mobile apps that you can use to your advantage. Companies often highlight special travel deals and promotions on a daily or weekly basis and send them directly to your email if you sign up for their newsletter.
Make earlier reservation
If you're planning trips around big summer holidays like St Mary's, it's best to plan ahead and book early.
Or book last minute
If you can delay booking hotels until just before your trip, you can save some serious money. Hotels, even luxury ones, will often offer deep discounts, sometimes more than half off.
Try a resort with deals
Family-friendly resorts can make trips easy—they have food and activities all in one place. And you don't have to break the bank if you book the right one. Maybe look into booking a resort with a free kids club. Oh, and don't forget to pack sunscreen, because it's much more expensive at the hotel shop.
Try local experiences
Getting away from the crowded tourist spots and attractions can make a family vacation much more memorable and end up saving you a lot of money. Tourist attractions usually have surcharges applied. But knowing a little about the culture or language can help you travel to foreign places more easily.
When booking a trip, families usually worry about the biggest expenses, such as airfare and hotels. But once you're at your destination, the three meals a day can add up. One of the best ways to save money is to stay at a self-catering accommodation. So that you can prepare meals like at home. If this is not possible, shop at a supermarket for basic foods.
Beware of additional car rental fees
If you need to rent a car for your family vacation, if possible, avoid car rental locations located inside airports. These are often more expensive. You can read useful tips related to car rentals here.