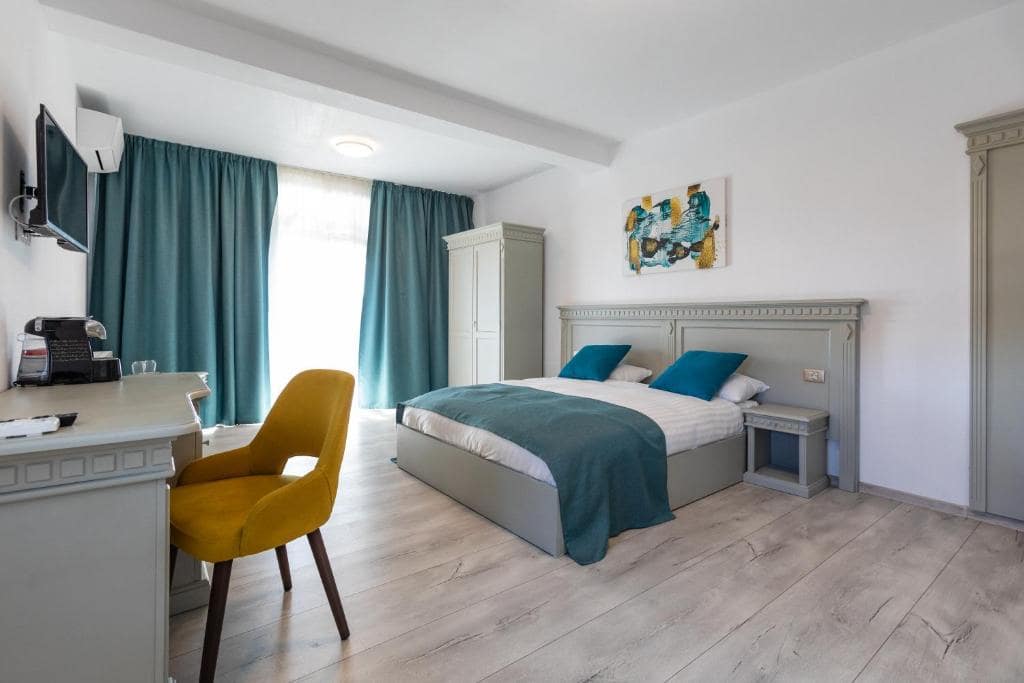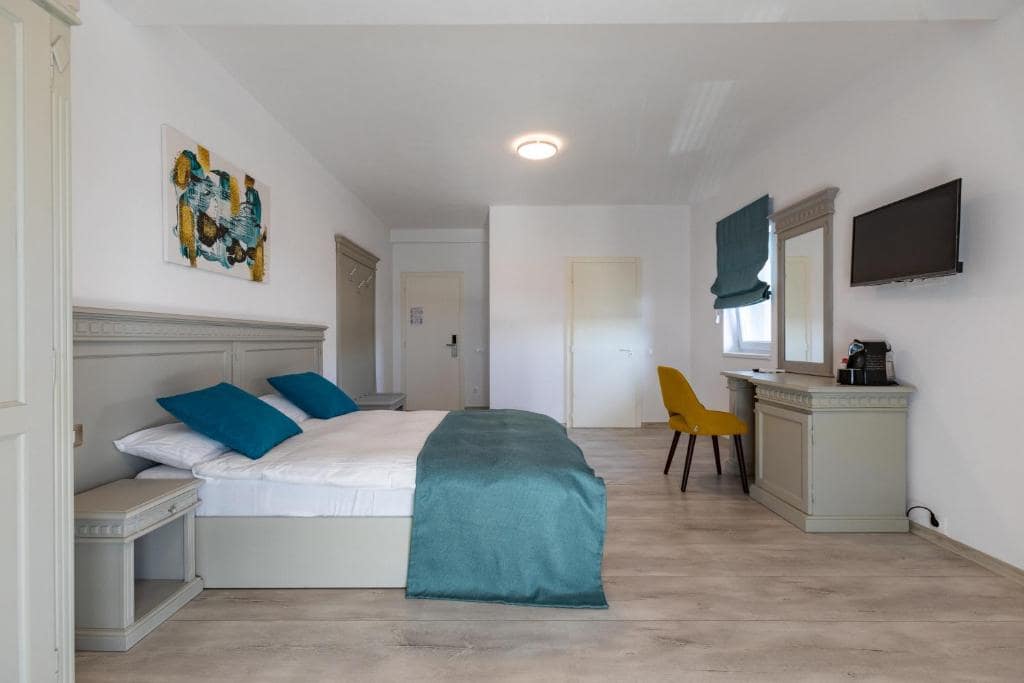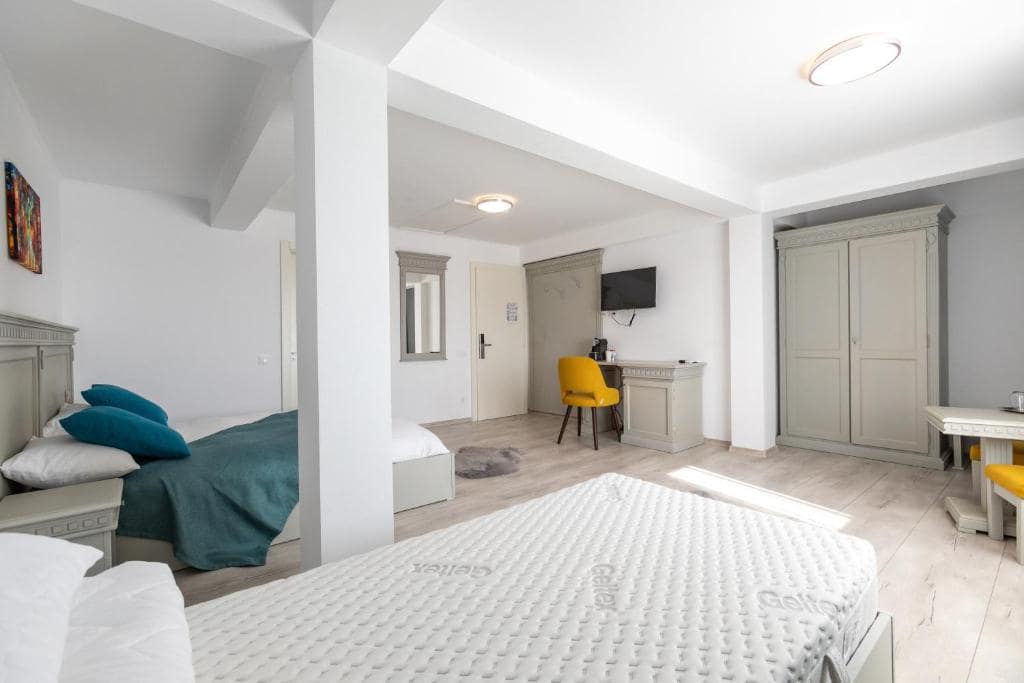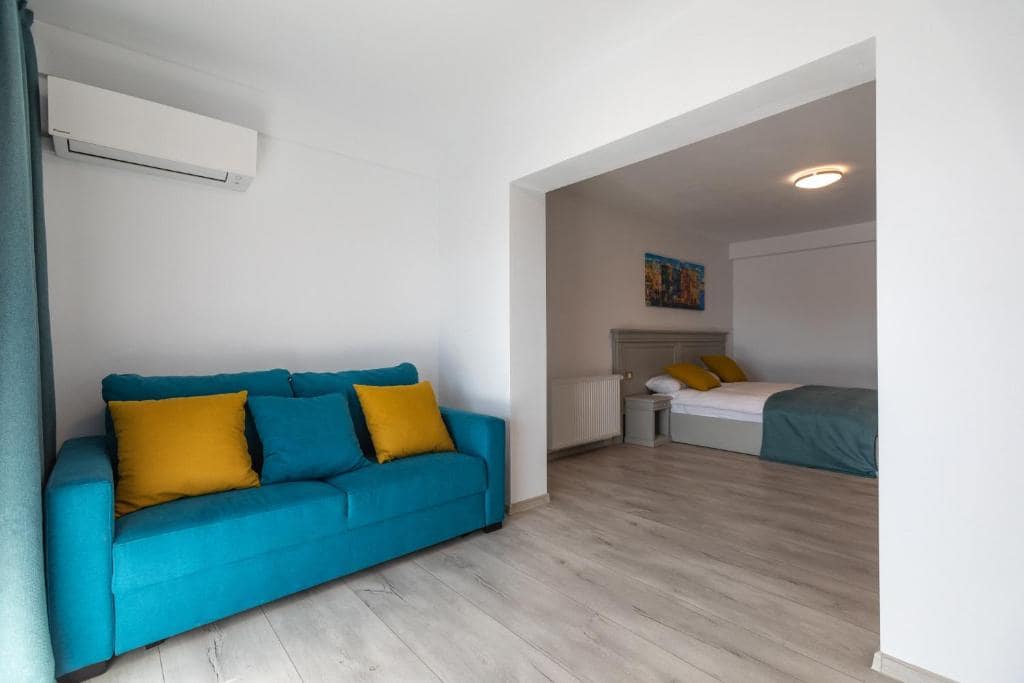 CHECK-IN:
starting from 14:00
We Speak:
English, Italian, Spanish and French
Location:
Strada Principală, nr. 61 A, Sub Coastă, just 5 minutes to Cluj-Napoca Airport International.
Accommodation Cluj – Napoca:
Our guesthouse in Cluj has rooms equipped to offer you the comfort you need during your stay with us. If you are on a business trip and looking for Cluj accommodation that is a little further from the hustle and bustle of the city, but close enough to get to scheduled meetings easily and on time, we encourage you to book one of our rooms.
Cluj Accommodation Facilities:
We provide you with:
Double room without balcony
Room with balcony for four people
2 triple rooms without balcony
3 double rooms with balcony
Each room is equipped with its own bathroom.
The guest house schedule is 24/7, and access to the rooms is based on a card or code.
At your request, we offer the transfer from the airport to the accommodation and from the accommodation to the airport (for a fee), regardless of the time.
Looking for Accommodation in Cluj? Contact us now:
We are here to provide all the necessary details.