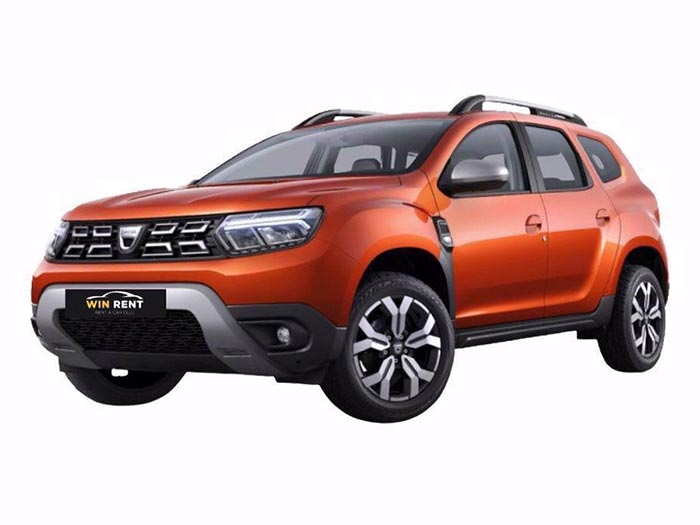 Dacia Duster
3 days
62€/day
4-9 days
62€/day
10-14 days
59€/day
15-20 days
58€/day
21 days
57€/day
Enjoy comfort, reliability and safety with Dacia Duster.
Business or tourist?
Choose to rent a powerful, reliable and ideal SUV for your travels.
Dacia Duster is a compact SUV that offers a practical and affordable option for drivers who want a versatile vehicle for both urban and off-road driving. Its very practical interior, with a spacious cabin that can accommodate up to five passengers. Rent now from Win & Win Car Rental Cluj.