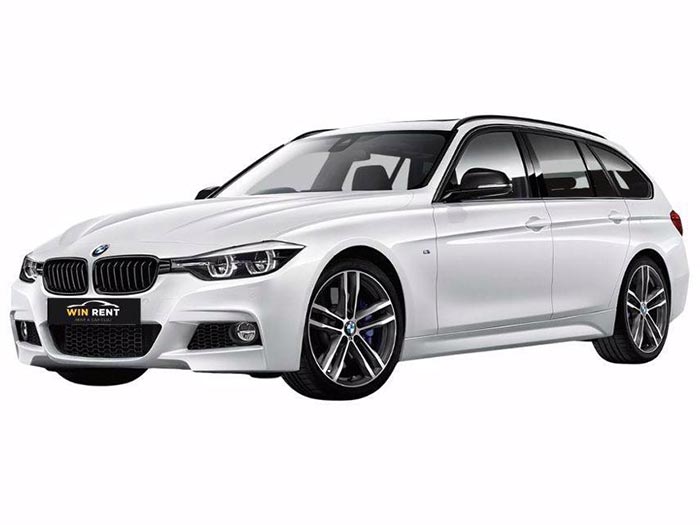 BMW 320
3 days
72€/day
4-9 days
66€/day
10-14 days
63€/day
15-20 days
58€/day
21 days
55€/day
The BMW 320 comes with a generous package of safety and assistance systems.
Business or vacation?
Are you traveling for business purposes or do you want to be a tourist? Choose to rent this car from our car fleet and travel safely.
The BMW 320 is a compact executive station wagon known for its sporty driving dynamics and luxury features. The 320 is part of the BMW 3 Series range, which is one of the most popular and iconic car models in the world. Overall, this is a stylish and fun-to-drive station wagon that offers a blend of performance and luxury.